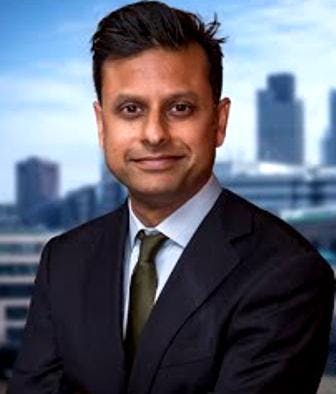 The Financial Times today announces the latest development of its content marketing offering with the appointment of Ravi Mattu as editorial director of FT2. In this new role, he will lead creation and distribution of advertiser content within a fast-growing area at the FT.
Most recently the FT's tech, media and telecoms news editor, Mattu joined the FT in 2000 and has held a number of senior editing roles, including editor of Business Life and a senior editor at FT Magazine. He has launched several new publications, including FT Wealth and the FT Business of Sport series.
Dominic Good, global advertising sales and strategy director, said: "With a reputation as an innovative and resourceful editor, Ravi's first-hand experience producing engaging stories for the FT's global audience will be an invaluable asset to our advertising clients. The creation of such an important commercial role demonstrates the potential we see for further growth in content marketing, and we will be making further investments in this area in the near future."
Mattu joins an award-winning commercial team that has innovated boldly and taken market share globally during challenging conditions under the strong leadership of Ben Hughes, who will be stepping down this year.
Since the launch of FT2, the FT's content marketing offering has seen double the number of projects booked vs 2015, and there has been a significant uplift in active reader time on the page.
Following the announcement of Ben Hughes' departure, the FT appointed Jon Slade to the newly created role of chief commercial officer.
For more information, please contact:
About the Financial Times
The Financial Times, one of the world's leading business news organisations, is recognised internationally for its authority, integrity and accuracy. Providing essential news, comment, data and analysis for the global business community, the FT has a combined paid print and digital circulation of 793,000. Mobile is an increasingly important channel for the FT, driving half of total traffic.

-->