Giving Back
The FT has a long history of giving back to our communities and supporting charitable initiatives that drive the future of our industry. We also empower our own people to make a difference, whether it's in the workplace or in their neighbourhoods.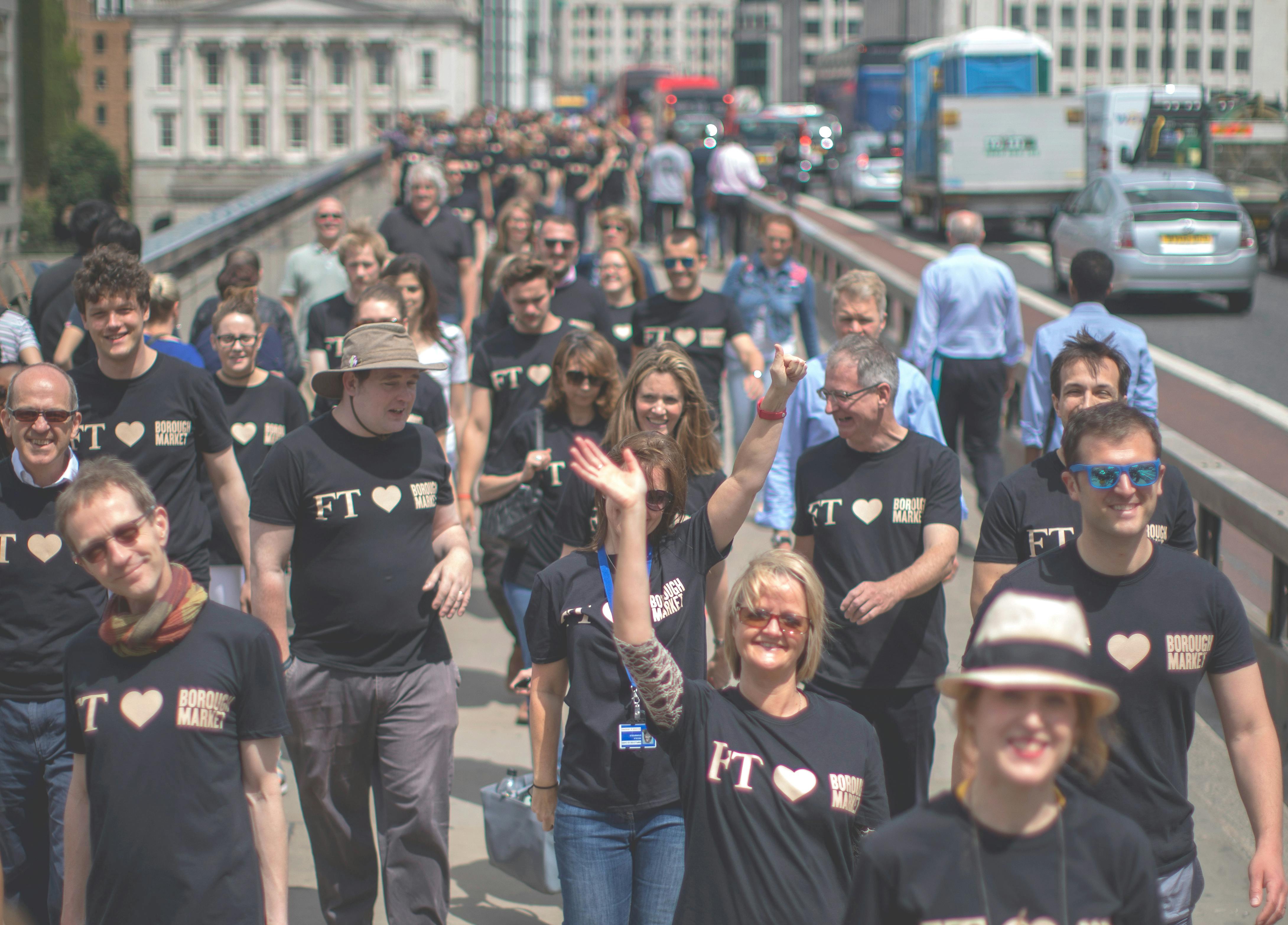 FINANCIAL LITERACY AND INCLUSION CAMPAIGN
Understanding basic finance has never been more important, which is why the FT has chosen to establish its first ever charity, the Financial Literacy and Inclusion Campaign (FLIC). Financial literacy has been proven to increase social mobility and improve financial behaviour for individuals and communities.
It's our aim to democratise financial education by providing free and engaging content to those who need it most: young people, women, and disenfranchised groups including minority ethnic communities and migrants.
FT SCHOOLS
FT Schools helps students achieve more in school and better prepare for life beyond the classroom. Students benefit from a weekly newsletter, regular competitions, a class discussion page on FT.com and the Student Advocate Work Experience Programme. Schools teaching 16-19 year olds can register at ft.com/schoolsarefree.
Since it launched in 2017, FT Schools has reached more than 75,000 students at 3,800 schools in 110 countries. The programme currently supports 23,000 students. 92% of students who read the FT feel more informed and curious about the world around them.
DIVERSITY AND EXCELLENCE IN THE MEDIA INDUSTRY
The FT sponsors a number of organisations that work to secure a more diverse future for the news industry. These include:
The Journalism Diversity Fund, which promotes careers in journalism and awards bursaries to those from diverse backgrounds without the financial means to attend NCTJ-accredited courses.
News School, a nightly education, mentoring and work experience programme, hosted by the FT and Brooklyn Brothers, which is designed to give young people from a variety of backgrounds an opportunity to learn about the news, media and associated creative industries. The programme culminated in a virtual graduate showcase event.
The Student View, a charity which runs pop-up newsrooms in UK state schools for 14-17 year old students. FT journalists volunteer to take part in newsroom sessions in schools across London. 
Creative Access, a social enterprise which supports people from under-represented backgrounds into creative careers.
SEASONAL APPEAL
From 2006-2020, the FT ran a seasonal appeal to cover the work of a chosen charity throughout the holiday season, raising over £17m in total for charity partners. In 2020, the FT Seasonal Appeal was replaced by the Financial Literacy and Inclusion Campaign.
HUMAN RIGHTS
We are committed to upholding the highest possible standards of working practices and human rights, including equal employment, freedom of speech and of association, and cultural, economic and social well-being. We oppose illegal or inhumane labour practices, including slavery, servitude, forced or compulsory labour and human trafficking.
To read our Modern Slavery Statement in full, please visit this page.
COMMUNITY ENGAGEMENT
We work with 20+ partner organisations in the UK and US who support us with community outreach and talent for our early careers programme. These organisations include schools, colleges, universities, charities, foundations and specialist recruitment agencies. We also offer employees two paid volunteer days each year to donate their time and expertise through our early careers programme.