We gave up our privacy to fight Covid-19, can we get it back? An FT Film written by James Graham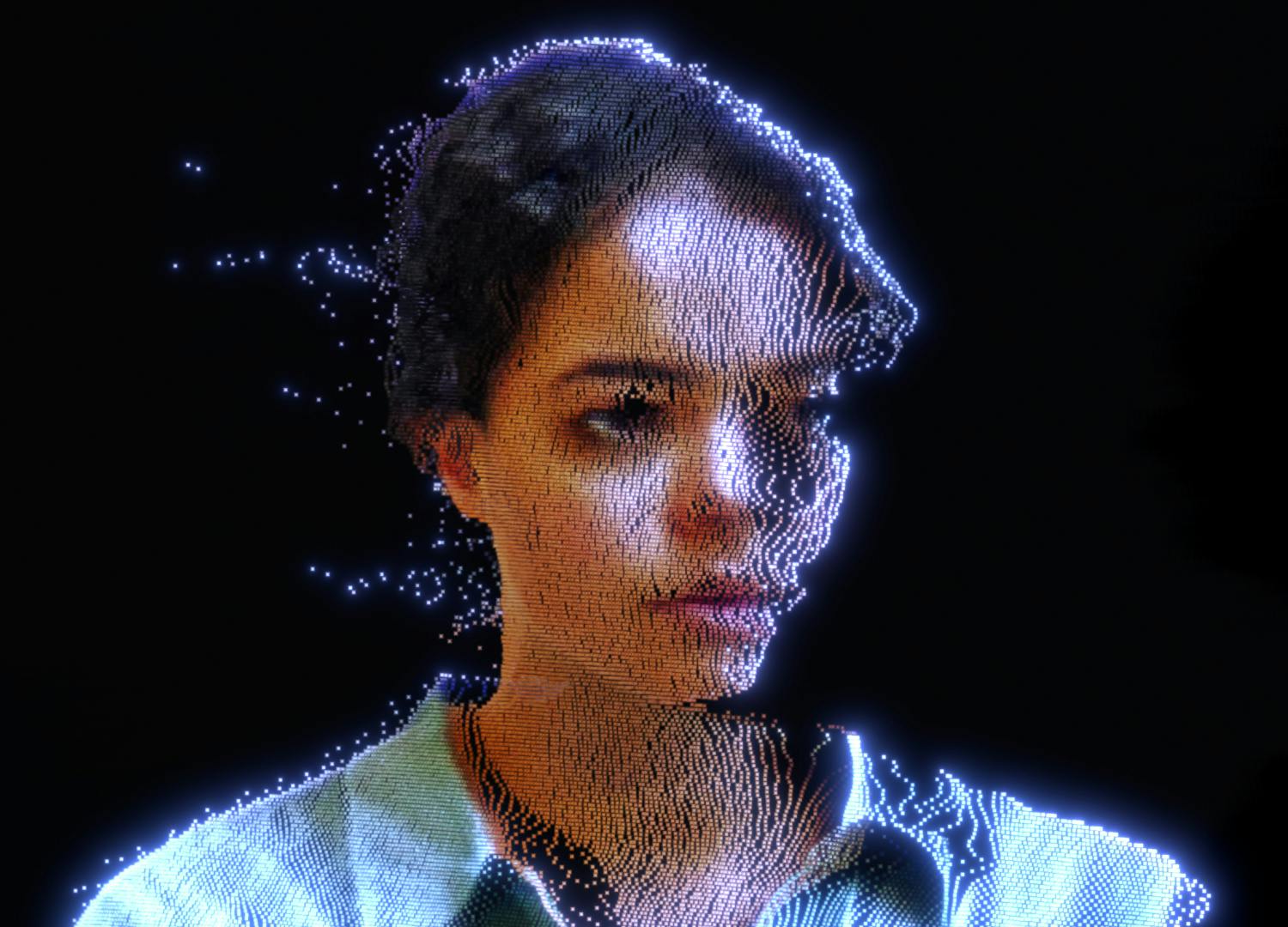 People You May Know, an FT Film written by James Graham on the challenges presented by big data and algorithms, is released today in collaboration with Sonia Friedman Productions and supported by Luminate.
The 18 minute film, directed by the FT's Juliet Riddell, investigates how the response to COVID-19 has enabled the intrusion of the data state into people's lives and what it might mean for us all. It revolves around the interrogation of a junior barrister, played by Lydia West (star of the recent Channel 4 drama It's A Sin), by Arthur Darvill (of Dr Who and Broadchurch), an interrogator from a private software firm, about her behaviour during lockdown, as monitored by her internet-connected devices. It is available to watch on ft.com/drama and the FT's YouTube channel.
FT assistant editor Janine Gibson said: "Our goal for FT Film is to continue to innovate and develop compelling stories. In collaborating with the arts world, journalists can learn new ways of communicating the real-world impact behind the facts we uncover. The results, as shown by this film, can be truly powerful."
Sonia Friedman said: "Drama, like journalism, exists to ask important questions of the contemporary world and one of those questions is our relationship to data. The advantages of our information age have rarely been as overt as in this extraordinary year, but as James Graham's potent and unsettling theatrical short film People You May Know makes clear, they are not without disconcerting and complicated trade-offs. James is a writer with the keenest of moral compasses, and his astute dramatic eye – along with pinpoint performances by Lydia West and Arthur Darvill – brings a flush of feeling to the Financial Times' rigorous journalistic enquiry."
Martin Tisné, Managing Director at Luminate said: "The collective nature of data means people are more impacted by other people's data than by data about them. As the film perfectly demonstrates: the energy readings on my thermostat, the video feed from my doorbell, even my satnav routes - these impact all of us.  In the era of machine learning, individual denial of consent is close to meaningless.The Covid pandemic has accelerated this datafication. Our societies urgently need collective as well as individual data rights to chart a new course for the digital future we want to see."
Alongside his work as one of Britain's most eminent playwrights, James Graham's television writing includes political drama Brexit: The Uncivil War (Channel 4), The Crown (Netflix), Coalition (Channel 4), Prisoner's Wives (BBC1) and Caught in a Trap (ITV1). His ITV drama, Quiz - adapted from his play of the same name, about the "coughing major" Who Wants to be a Millionaire scandal was one of the highest rated dramas broadcast last year. His first feature film X+Y was released in 2015 after being selected at the Toronto International Film Festival and London Film Festival, winner of the Writer's Guild Award for Best Debut Screenplay. 
Standpoint is an FT Film series in which FT journalists, creative artists and experts collaborate to explore the stories of our time and communicate subjects in a different form. Previous FT films have focused on climate change, COVID-19, Brexit, homelessness and antibiotic resistance, with partners including The Royal Court, Sadlers Wells, Nicola Walker, Stephen Rea and Yo-Yo Ma.
Six images (stills from the film) available for use by media. Visit here to request access. Please credit all images to FT.
Cast: Lydia West (Rachel), Arthur Darvill (Adam)
Cinematographer: Franklin Dow
Editor and Associate Producer: Tom Hannen
Sound: Andy Hewitson and Ben Metsers
Composer: Tristan Cassel-Delavois
Credit music: Kreidler - "Alphabet"
Set Design: Benny Casey and Soraya Wright
FT Innovation Editor: John Thornhill
Director and Producer: Juliet Riddell
About the Financial Times
The Financial Times is one of the world's leading business news organisations, recognised internationally for its authority, integrity and accuracy. The FT has a record paying readership of more than one million, three-quarters of which are digital subscriptions. It is part of Nikkei Inc., which provides a broad range of information, news and services for the global business community.
About Sonia Friedman Productions (SFP)
SFP is an international production company responsible for some of the most successful theatre productions in London and New York. Since 1990, SFP has developed, initiated and produced over 170 new productions and together the company has won a staggering 58 Olivier Awards, 30 Tonys and 2 BAFTAs. In 2019, Sonia Friedman OBE was awarded 'Producer of the Year' at the Stage Awards for a record breaking fourth time. In 2018, Friedman was also featured in TIME 100, a list of Time magazine's 100 Most Influential People in the World. In 2017 she took the number one spot in 'The Stage 100', becoming the first number one in the history of the compilation not to own or operate West End theatres and the first solo woman for almost 20 years.
Luminate is a global philanthropic organisation focused on empowering people and institutions to work together to build just and fair societies. We support innovative and courageous organisations and entrepreneurs around the world, and we advocate for the policies and actions that will drive change across four impact areas: Civic Empowerment, Data & Digital Rights, Financial Transparency, and Independent Media. We work with our partners to ensure that everyone has the opportunity to participate in and to shape the issues affecting their societies, and to make those in positions of power more responsive and accountable. Luminate was established in 2018 by philanthropists Pierre and Pam Omidyar. The organisation was founded by The Omidyar Group. luminategroup.com