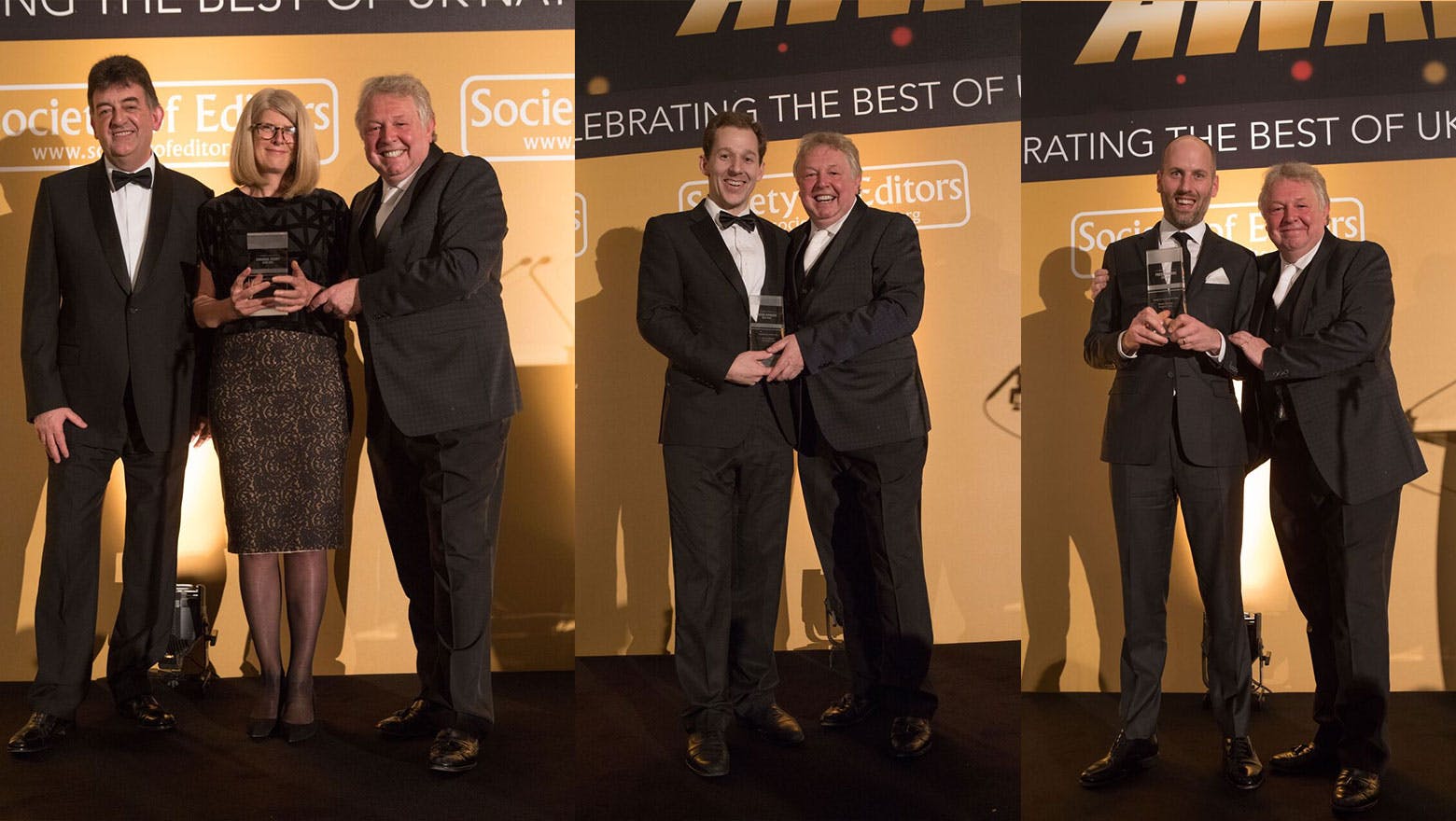 The Financial Times was honoured in five categories at The Press Awards in London last night, winning 'Website of the Year' for the newly relaunched FT.com and 'Supplement of the Year' for FT Weekend Magazine.
The judges said the FT's website has "improved user experience with a new design" and "continues to innovate in the way it tells stories online". FT Weekend was commended for its "long-form investigative pieces that suit its readership perfectly".
FT environment correspondent Pilita Clark was named 'Environment Journalist of the Year', Simon Usborne was named 'Travel Journalist of the Year', and political correspondent Henry Mance took home the prize for 'Interviewer of the Year, Broadsheet.'
Judges commended Simon's "thoughtful, unshowy, well-researched" work, spanning a broad range of subjects. His article on the private jet industry and interviews with the UK's most celebrated mountaineer, Sir Chris Bonington, and British bike racer David Millar, were highly praised.
Henry Mance won 'Interviewer of the Year, Broadsheet' for his Lunch with the FT with Nigel Farage and Alan Yentob and his interview with actor Martin Freeman. The judges said that Henry showed a "depth of knowledge and understanding of his subject", producing "elegance in reading and writing".
FT business commentator John Gapper was highly commended in the 'Business and Finance Journalist' category.
FT editor Lionel Barber said: "These awards recognise the breadth and depth of FT journalism and highlight the remarkable talent and expertise of our editorial team. A reader and data-led redesign of our website and a focus on creating new forms of storytelling have not only increased reader engagement but have supported an entrepreneurial and innovative newsroom culture."
The Press Awards celebrate the best of British journalism and are organised on behalf of the industry by the Society of Editors. Full list of winners here.
For more information please contact:
About the Financial Times
The Financial Times is one of the world's leading business news organisations, recognised internationally for its authority, integrity and accuracy. In 2016 the FT passed a significant milestone in its digital transformation as digital revenues overtook print revenues for the first time. The FT has a combined paid print and digital circulation of 846,000 and makes 60% of revenues from its journalism.

-->