FT launches Road to Riches board game to boost financial literacy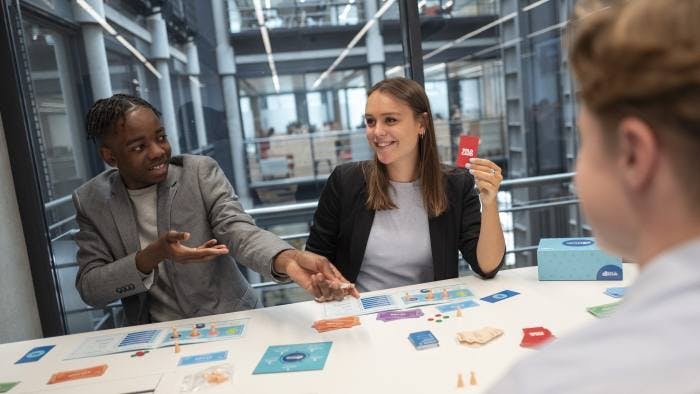 2 October 2019: Today, the Financial Times and Eliora Games announce the launch of 'Road to Riches,' a fun, competitive board game which teaches the basics of personal finance to young people and gives adults a context to talk about money.
Created in partnership with Dr. Mario Fischel, a former World Bank economist, Road to Riches is a game that can be used both in the classroom and at home to help teenagers learn how to make better financial decisions. Players learn the main concepts and good practices through gameplay.
"Personal finance is a mystery to many young people and that's something we've been changing by making FT.com free for secondary schools worldwide" said Krishan Puvvada, education project lead for the Financial Times. "We started developing the game with schools last year. The feedback is really positive - students find it fun, exciting and informative and teachers are thrilled to have a teaching aid like this." More than 400 UK schools have pre-ordered the game.
Secondary schools which register now for free access to FT.com will automatically receive one free copy of Road To Riches (subject to availability). Schools which are already part of the FT Schools Program can request a copy here (shipping and handling may apply, offer ends 1 December 2019). The game is also available for purchase here.
Read more in the FT here.
About the Financial Times
The Financial Times is one of the world's leading business news organisations, recognised internationally for its authority, integrity and accuracy. The FT has a record paying readership of one million, three-quarters of which are digital subscriptions. It is part of Nikkei Inc., which provides a broad range of information, news and services for the global business community