FT and Brooklyn Brothers launch News School to promote diversity in news media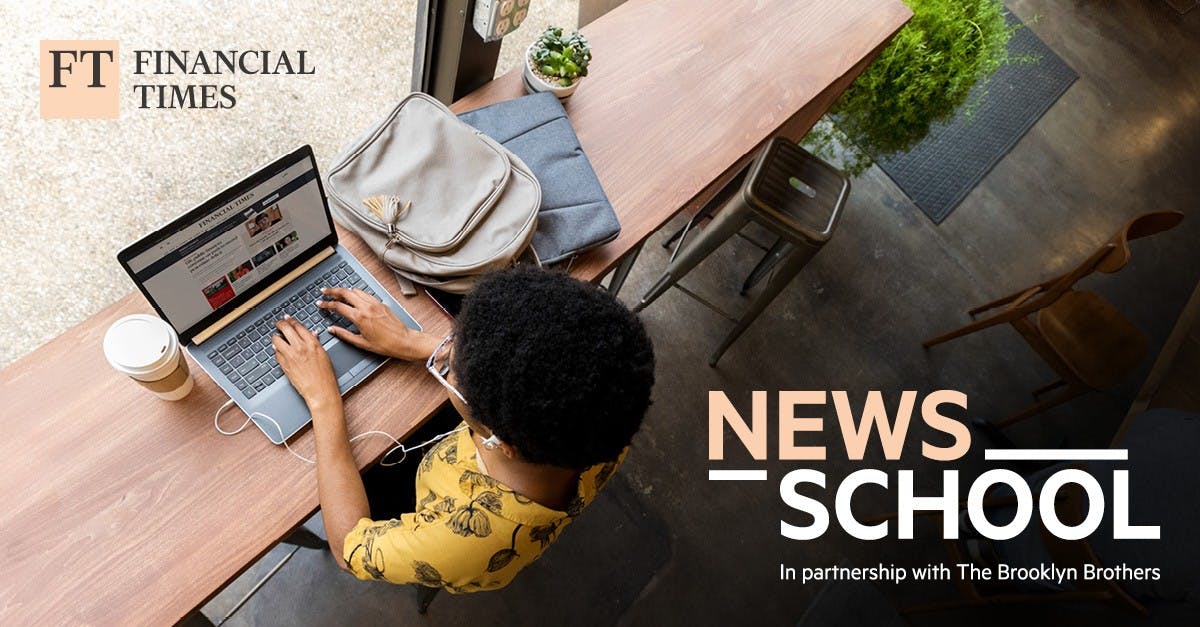 28 September 2020: Today the Financial Times, in partnership with The Brooklyn Brothers, is launching News School, a nightly education programme designed to give young people from a variety of backgrounds an opportunity to learn about the news industry.
The two-week programme aims to educate 28 young people about the business side of news media, with a series of interactive sessions led by experts from the FT, Guardian, Economist, Wall Street Journal, Spotify, Amazon, The Brooklyn Brothers and YouTube. 
Participants will learn about a range of topics including: business models for journalism, technologies for news distribution, advertising and marketing measurement, and storytelling in audio and video formats. 
In addition, attendees will be offered a week-long work experience placement at the FT and receive six months of mentoring from an industry-leading professional. The FT is also intending to make three and six-month paid internship programmes available.
News School aims to find full-time employment for attendees in the news, media or associated creative industry in the six months following the course. 
Commenting on the initiative, FT chief commercial officer Jon Slade said: "The representation of young people from diverse backgrounds entering the UK news and media industry is disproportionately low. That's bad for society, and it's bad for business. With News School we want to address this issue and ensure that the industry is representative of the communities we serve."
The Brooklyn Brothers chief creative officer, George Bryant, said: "As an agency we believe in the importance of social inclusion and it's a crucial time to be attracting and supporting broader talent. As an industry, a more diverse and inclusive future is essential and this programme is one way we can help break down some of the barriers to entry and open up opportunities to all." 
Attendees will be recruited through the FT's charity partners; Eric Festival, Career Ready and The Prince's Trust. 
A virtual graduate showcase event, in which all participants will speak about what they've learned, will be held on 22 October. The showcase will be open to the wider industry. 
For more information contact Catherine Goacher I catherine.goacher@ft.com