FT and Bocconi University host interactive virtual programme for students and early career professionals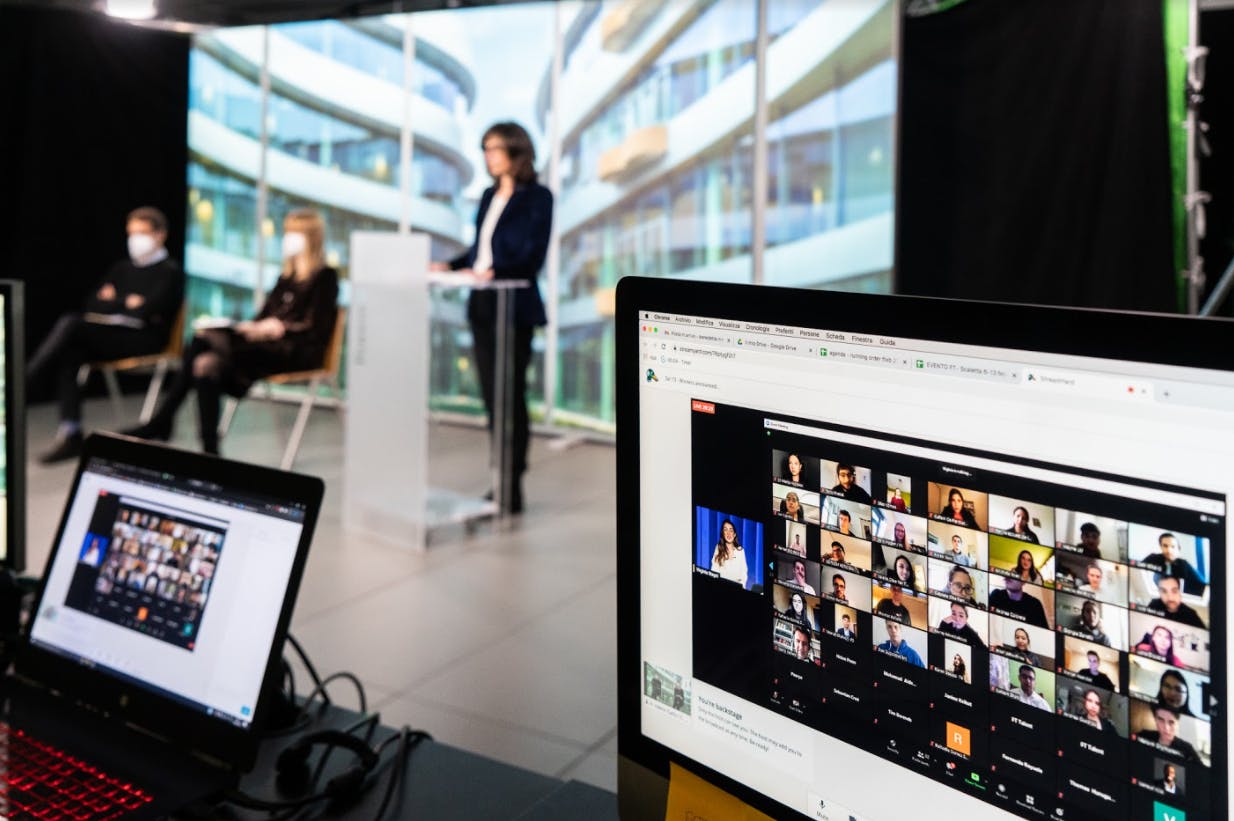 16 February: Last week, the FT and Bocconi University hosted the second edition of the FTxBocconi Talent Challenge, a global competition which brings together students, early career professionals, academics and FT staff to tackle real business challenges in different fields.
The week-long virtual programme saw 150 participants come up with solutions related to diversity, inclusion and sustainability in the marketing, finance and policy sectors. The winning ideas included: combining gamification and education to drive household sustainability; transforming underutilised retail stores into hubs for accelerating the fashion rental economy; and a scalable plan to accelerate economic growth in Portugal. 
Bocconi Rector Gianmario Verona said: "The ideas and solutions developed by this year's contestants were not only innovative and well-argued, but also underline the next generation's commitment to building sustainable, diverse and inclusive businesses. Together they tackled issues that have increasingly crucial relevance in redesigning business and company models in the post-pandemic period."
FT chief commercial officer Jon Slade added: "The FTxBocconi Challenge is a fantastic partnership that works across multiple levels. It's a brilliant way for the FT brand to reach out to audiences of the future - talented early career professionals and students - and make ourselves relevant to them. Secondly, it helps to fill the talent pipeline for the FT and for our partner, Bocconi. And finally, the challenge itself means we get to see really exciting new solutions to three vital pillars of our present and future society: sustainability, diversity and inclusion. What could be more important than that right now?"
Participants attended masterclasses held by 43 leading business executives, FT experts and Bocconi professors, including: 
Mario Monti, President, Bocconi University and Italian Senator for life
Gianmario Verona, Rector, Bocconi University
Federico Marchetti, Chairman, YOOX NET-A-PORTER Group
Cristina Scocchia, Chief Executive Officer, KIKO Company
Simona Maellare, Global Co-Head of Alternative Capital Group, UBS
Elena Lavezzi, Head of Southern Europe, Revolut
Diego Piacentini, Former Commissioner for Digital Transformation Italian Government
Davide Serra, Founder and CEO, Algebris Investments
Alisée de Tonnac, Co-Founder and co-CEO, Seedstars
Nader Sabbaghian, Partner, 360 Capital
Jon Slade, Chief Commercial Officer, Financial Times
Priscilla Baffour, Global Head of Diversity and Inclusion, Financial Times
John Thornhill, Innovation Editor, Financial Times
Catherine De Vries, Dean of Diversity & Inclusion, Bocconi University
Tara Lajumoke, Managing Director, FT Strategies
Antonella Caru, Dean of the Graduate School, Bocconi University
The FT Talent Challenge is a global programme aimed at generating ideas to challenge the future of business, managed by FT's business development manager Virginia Stagni. Bocconi University is a leading higher education institution of business and managerial advancements. For more information on the programme, please contact: virginia.stagni@ft.com.