Financial Times wins two awards at the 2018 SOPA Awards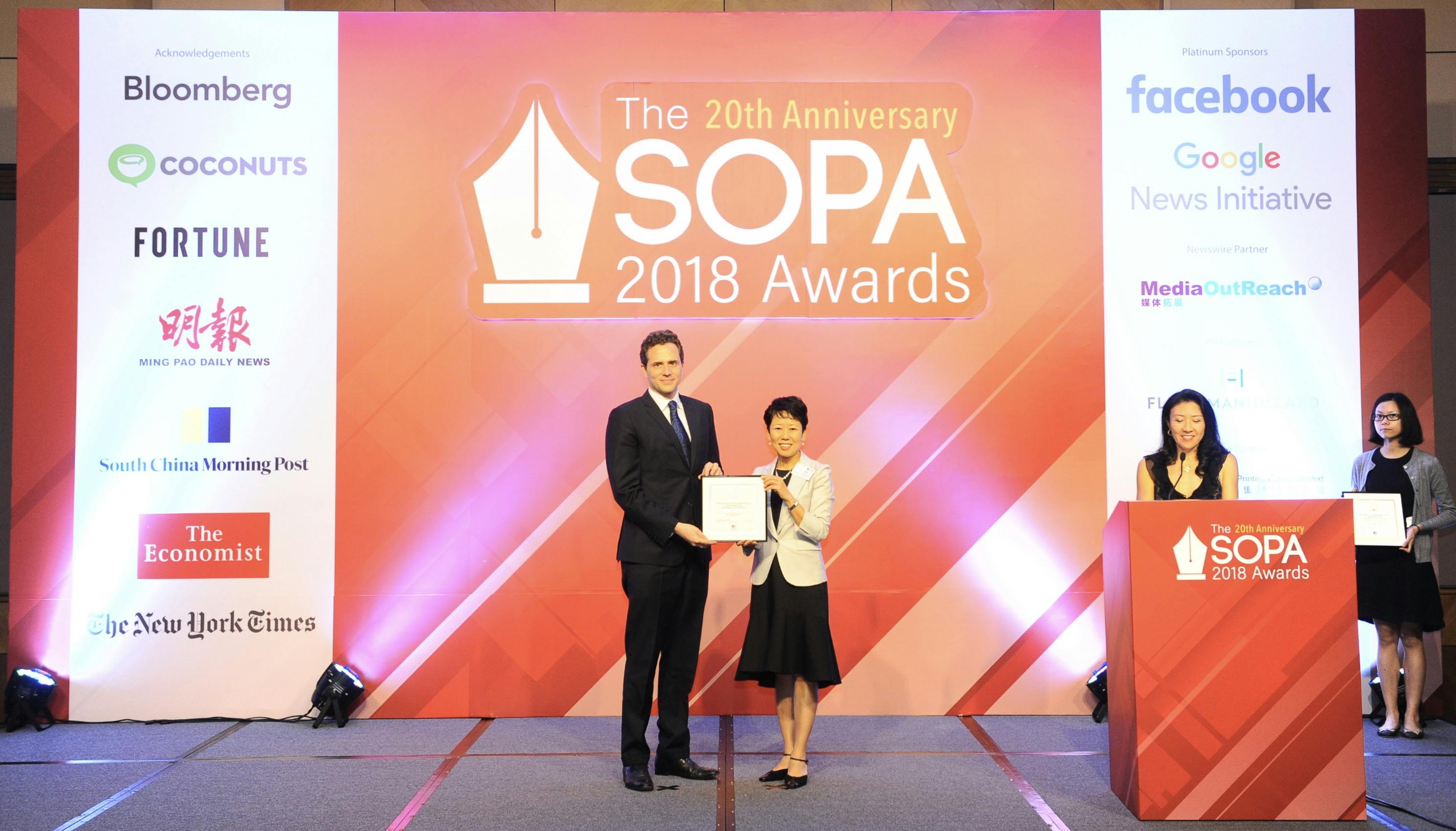 13 June 2018: The Financial Times received two awards at the Society of Publishers in Asia (SOPA) Awards for Editorial Excellence in Hong Kong today.
The FT's China team won the SOPA Award for Excellence in Business Reporting for their coverage of China company HNA.
Commenting on the FT's coverage of HNA, a SOPA judge said, "This is an important body of work shining a spotlight into one of China's leading offshore companies. It involved extensive investigation by the FT and revealed contacts between the company and the highest levels of government in China."
The FT's Asia editor, Jamil Anderlini won the Honourable Mention for Excellence in Opinion Writing for his coverage of China and the rise of dictatorship.
The SOPA Awards recognise excellence in journalism across Asia, covering a range of categories that reflect the region's diverse geopolitical landscape. This year marks the 20th anniversary of the SOPA Awards.
For more information, please contact:
Rhonda Taylor, Senior Communications & Brand Manager, Asia Pacific
+852 2905 5519
rhonda.taylor@ft.com
Note to Editors:
The award winning articles highlighted above are currently free to read.
About the Financial Times
The Financial Times is one of the world's leading business news organisations, recognised internationally for its authority, integrity and accuracy. The FT marks 130 years in 2018 with a record paying readership of more than 930,000. The FT is now a majority digital content business, with digital subscriptions up to 739,554, representing more than three-quarters of the total paying audience. Content revenues represent almost two-thirds of total revenues, double the share of five years ago.