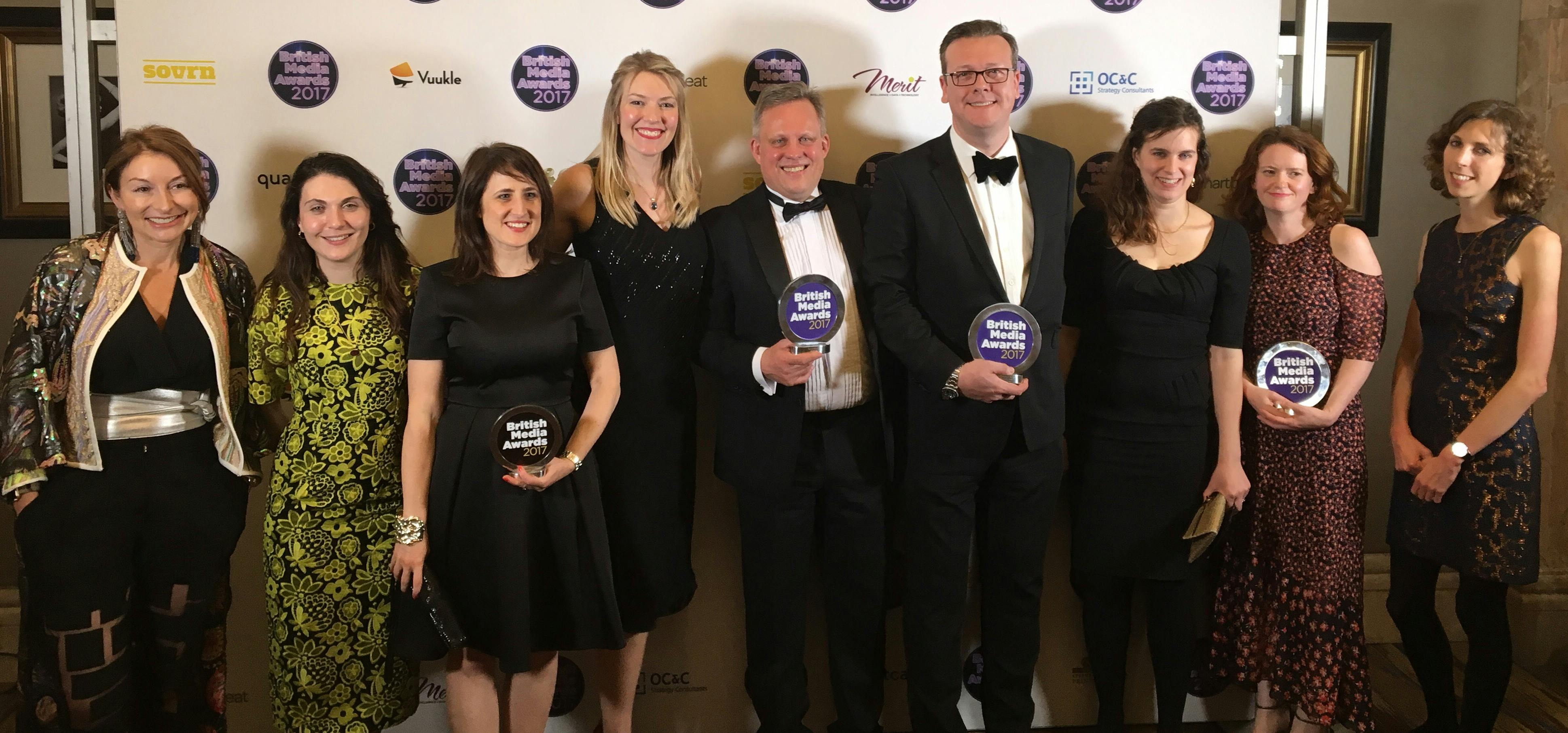 The Financial Times has won four honours at the 2017 British Media Awards. The awards recognise front-runners in the media industry who drive growth and challenge the status quo. The awards recognise front-runners in the media industry who drive growth and challenge the status quo.
The FT was named Media Brand of the Year, which honours the most innovative and exciting media brand of 2016. The award recognised the FT's success in a volatile year, both for trust in media and across the advertising landscape. In 2016, FT increased its engaged readership with powerful investigative series and riveting data visualisations. It also overcame advertising challenges with the expansion of content marketing studio FT² and a commitment to viewability standards. 2016 also saw the launch of the new FT.com, which is one of the fastest major news website in the world.
The judges said: "[The FT is] leading the way in the digital age. It's transformed to take full advantage of digital opportunities, delivering more revenue from digital than print, and more revenue from content than advertising. The brand continues to deliver world-class content in new and in riveting forms… The FT is an inspiration."
The FT Group, which is made up of the Financial Times and 19 diverse brands, was also named Media Company of the Year for its outstanding work transitioning into the digital age. In 2016, the FT Group passed a significant milestone as digital revenues overtook print revenues for the first time. The group has over 1 million unique paying subscribers and 60% of revenues are generated from its journalism. Read more about why the FT was selected for the award in an interview with the FT's chief commercial officer Jon Slade.
The FT Weekend's digital documentary series, Hidden Cities, created in collaboration with Google Technology and supported by Visualise, received the gold medal for Partnership of the Year. The innovative use of technology and storytelling creates an interactive online experience for its readers around the world.
Judges said this showed that the FT showed "it is more than just a financial read".
The FT Communications and Brand team also received the bronze medal in the category for Marketing Team of the Year. The award, which celebrates excellence and innovation in marketing strategy, recognises the inventive work of a major brand campaign, "Make the Right Connections." The campaign reached audiences around the world, and, in a first for the FT, integrated editorial themes like the British referendum and the US election.
FT², Financial Times' content studio, was shortlisted for Commercial Content of the Year, and FT's anti-ad blocking proposition was shortlisted for Best Use of Data.
You can find more details here.
About the Financial Times
The Financial Times is one of the world's leading business news organisations, recognised internationally for its authority, integrity and accuracy. In 2016 the FT passed a significant milestone in its digital transformation as digital and services revenues overtook print revenues for the first time. The FT has a combined paid print and digital circulation of almost 860,000 and makes 60% of revenues from its journalism.

-->