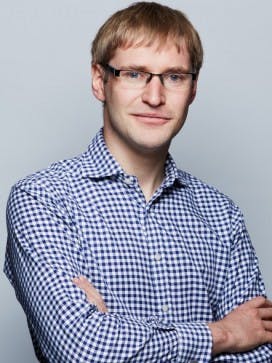 The Financial Times today announces the appointment of Tom Betts as chief data officer (CDO), a new position created in recognition of the vital role that data and customer intelligence plays at the FT. With this promotion, Tom will become the first CDO to join the FT executive board, which oversees the company's global strategy and performance.
In this role, Tom will oversee the strategic use of customer data and research across the organisation. He will help identify growth opportunities as well as experimenting and testing new ideas with the aim of building audiences and revenues. In addition to supporting product development, advertising and audience engagement with data insight, Tom and his team will create new tools to democratise the use of data across the business.
John Ridding, FT CEO, said: "I am delighted to welcome Tom to the FT executive board in recognition of the contribution data insight brings to the FT's performance and success. His experience leading our data analytics team during a hugely important part of our digital transformation will be fundamental to the continued growth of our digital and subscription business."
Since joining the FT in 2009, Tom and his team have spearheaded the use of data to improve business performance, allowing the FT to deliver better services and tools for both readers and advertisers. Under his leadership the FT has become widely recognised for its pioneering use of data, and his award-winning analytics team has grown to include more than 30 people dedicated to customer analytics and research.
For more information please contact:
About the Financial Times
The Financial Times, one of the world's leading business news organisations, is recognised internationally for its authority, integrity and accuracy. Providing essential news, comment, data and analysis for the global business community, the FT has a combined paid print and digital circulation of 737,000. Mobile is an increasingly important channel for the FT, driving almost half of total traffic.

-->