Financial Times appoints Megan Murphy Washington bureau chief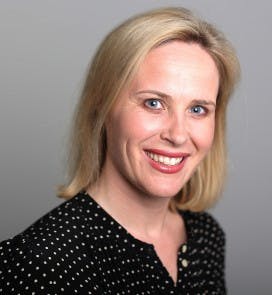 The Financial Times today announces the appointment of Megan Murphy (@meganmurp) as Washington bureau chief to lead the FT's coverage of US politics. She will assume
the role on 1 January 2015 and will relocate from London to Washington, DC, this fall. Murphy succeeds Richard McGregor, who will work on longer-term projects.
Murphy is currently head of fastFT, the award-winning digital service that delivers market-moving news and views 24 hours a day.
Gillian Tett, US managing editor, said: "We have a fantastic team in Washington, DC, whose compelling and authoritative reporting of Washington's role in global politics and economics will be more important than ever as the US prepares for the 2016 presidential election. Megan's experience overseeing the launch and success of fastFT, and her reporting across a number of beats, will add a fresh perspective to the global coverage our readers rely on."
"I want to offer Richard our warmest thanks for his insightful and thoughtful leadership of the Washington bureau over the last few years. He has brought great global vision to our coverage, drawing on his excellent prior reporting in China and The Party, his powerful book on China's Communist Party," she added.
Murphy joined the Financial Times in December 2007 and has also served as the law courts correspondent, investment banking correspondent and chief media correspondent. Prior to joining the FT, Murphy was the legal affairs correspondent at Bloomberg News and a securities lawyer at Wilson Sonsini Goodrich & Rosati in Palo Alto, CA. She holds a bachelor's degree from Yale University, a master's degree from Columbia School of Journalism and a Juris Doctor from Northwestern University School of Law. She is from Chicago, Illinois.
Murphy contributed to the Financial Times and ProPublica's 'Tax Wars' series which earned an award for best online investigation by the Overseas Press Club in 2011, and received two awards in the "investigative" and "creative use across multiple platforms" categories from the Society of American Business Editors and Writers Awards in 2012. Murphy was a leading correspondent on the FT Understanding Libor series which received an EPPY Award as the best news feature.
For further information please contact:
About the Financial Times:
The Financial Times, one of the world's leading business news organisations, is recognised internationally for its authority, integrity and accuracy. Providing essential news, comment, data and analysis for the global business community, the FT has a combined paid print and digital circulation of 665,000 (Deloitte assured, Q1, 2014).Mobileis an increasingly important channel for the FT, driving 60 per cent of subscriber consumption, 45 per cent of total traffic and 20 per cent of new digital subscriptions. FT education products now serve 37 of the world's top 50 business schools.​​