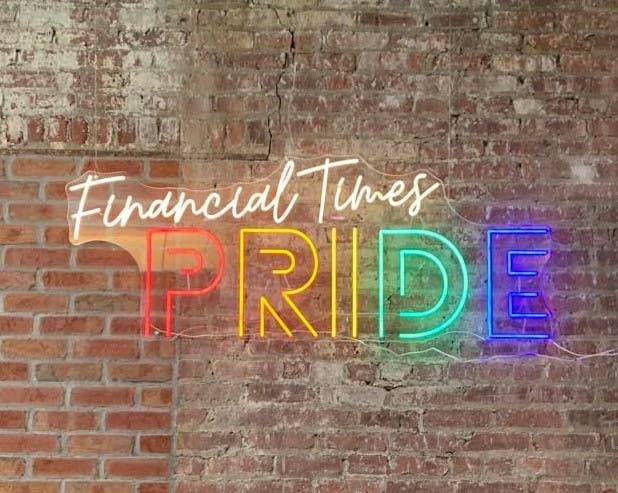 Welcome to the Life at FT blog: a place where you can get an inside perspective on our workplace, people and culture.
To kick off Pride Month 2023, we hear from Lewis Longford, a HR Business Partner in our London office and a committee member of ProudFT, our LGBTQ+ employee resource group. Here he explains to us why the work of ProudFT is so important, how it contributes to people's sense of belonging at the FT and how it can be a great way to make friends and build connections inside and outside the organisation. 
Tell me a little bit about you and your role at the FT?
I'm currently a HR Business Partner, and this means I work closely with senior stakeholders and employees across the FT to look at their people strategies and what we can do to improve the day to day working life of our staff. I have been at the FT for just over 3 years, I started during lockdown and have held various roles in our HR team. 
Which employee network are you part of and what is your role?
I am part of ProudFT and am on the Committee. I don't have a set role as such, but I help with any and all projects that the network is carrying out in order to make the FT a more inclusive organisation and assist with the associated working groups to help make these changes.
Why did you decide to get involved in ProudFT?
There were a couple of reasons why I wanted to get involved. Firstly, I think it's a really positive thing to be involved in any sort of employee network/resource group, as they make such a valuable contribution to the culture of an organisation. Secondly, as a gay man, it's something I feel really strongly about and I want to be part of helping our company to feel as inclusive as possible and promoting the fact we are a LGBTQ+ friendly employer.
Finally, on a more personal level - it's a really good way to meet different people outside of your team from across different departments within the FT. I started my role in lockdown, so didn't get to meet as many people face to face, but since we have returned to hybrid working, ProudFT has been a great avenue to get to know others across the FT that I don't work with on a day to day basis. 
Describe the work you are doing in your ERG and why it is so important?
ProudFT leads on and gets involved in a range of different activities! We have lots of fun social events. At the moment we are focussing on creating a programme of activities for Pride month. We also work to create connections across the FT and externally for the LGBTQ+ community.  Additionally, we're a InterMediaUK steering committee member, which is an organisation connecting the different pride networks across the UK media industry, that works to help build an industry that is more LGBTQ+ inclusive.
Our work is also about helping the business to make sure it's as inclusive as possible. We often advise on best practice to make sure our communications pertaining to LGBTQ+ employees are written in a way that is sensitive and uses the appropriate language for the topics they are covering.
On a more practical note, we are also responsible for making sure our practices and policies are reflective of our entire employee population. For example, we were instrumental in launching a trans inclusion policy at the FT, which also involved working with HR to advise and improve on our existing private healthcare policy, adding dedicated mental health support for colleagues that are transitioning, as well as providing 8 weeks paid leave over a 2 year period for those undergoing gender affirming surgery. 
What are the main goals for ProudFT over the next 6, 12, 18 months?
We really want to continue to build relationships across the FT, to ensure that those from traditionally under-represented groups truly have a voice and that there is a plurality of voices being heard. We also want to continue to build the committee and develop allies and networks so that we can build relationships and provide education for those both inside and outside the LGBTQ+ community. It is also important for us to help continue and educate our employees as to why we collect their demographic data and the benefit of disclosing this information. 
We also want to help our new starters find out more about ProudFT and our other employee resource groups, to encourage them to get involved and know that there are safe spaces for people of all backgrounds to make an impact at the FT. 
Another focus for us in 2023, is to find partner charities to work with to focus more on fundraising activities, to give back to our communities and raise money for well deserving causes.
Why should people get involved in the work of Employee Resource Groups like ProudFT, FT Women etc? 
I think there are loads of different benefits to joining an employee resource group. Firstly, I would be a poor HR practitioner if I didn't highlight how it can be really positive from a career development perspective as you can get involved in lots of different projects outside of your day to day role, as well as network and build connections with others across the organisation. These two things will help broaden your skill-set and perspective of how a company is made up, which could possibly open doors for you when it comes to career opportunities and progression in the future.
Also, by being part of an employee resource group, you are able to have a genuine impact on the way the FT works and influence things such as policies, ways of working and benefits etc. In the FT's case in particular, because of our role as a trusted global media organisation, this influence could even potentially extend outside the FT as well. 
But perhaps most importantly, being part of an employee resource group is genuinely really fun! You can make great friends and get to experience lots of different social events and connections that you might otherwise have missed out on if you weren't involved.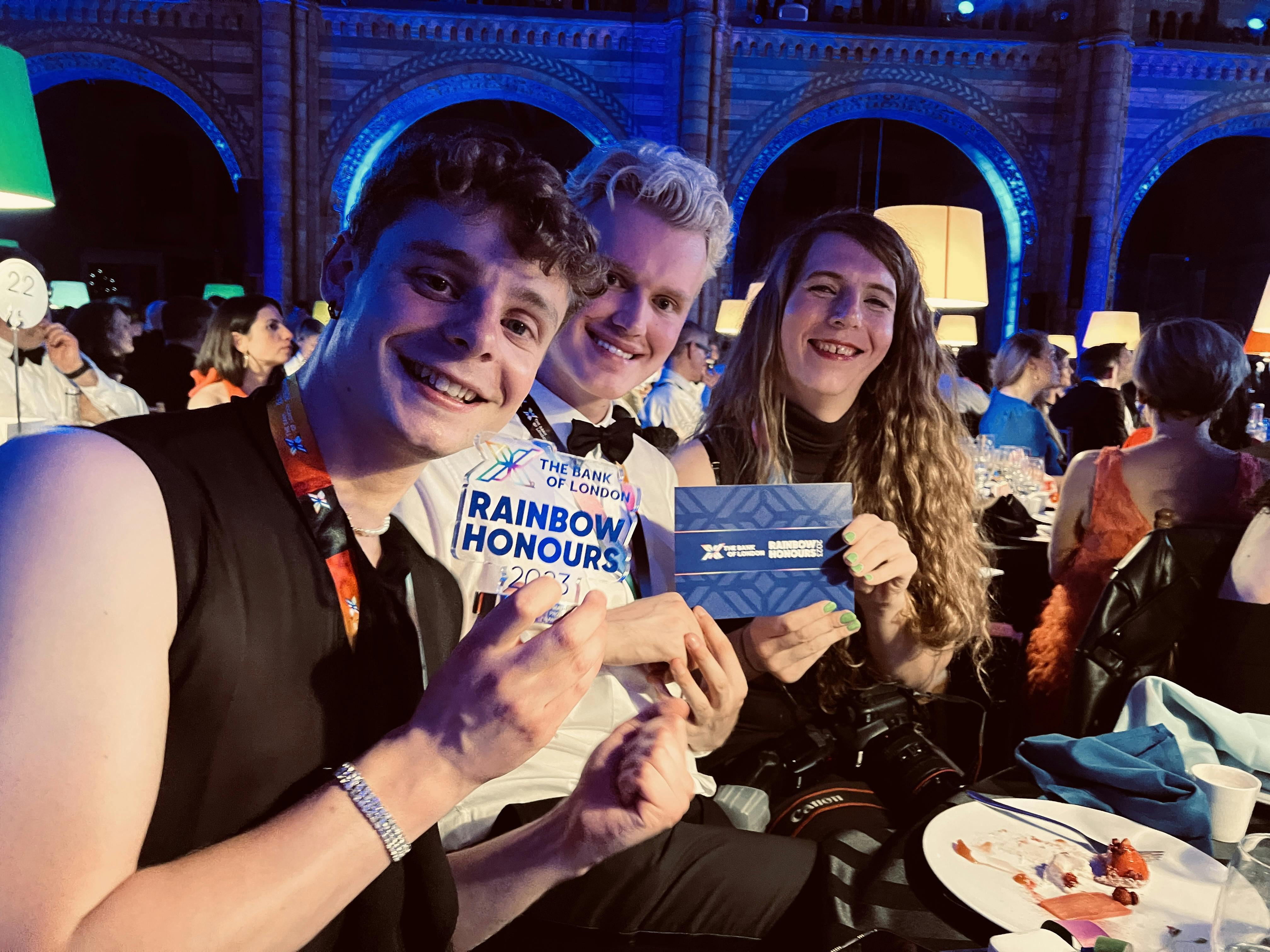 How would you describe the FT's culture and approach to diversity & inclusion to someone considering a career with us?

As an organisation, we are very open minded, flexible and engaged in conversations about D&I and striving to be a leader in the field. 

What does inclusion at work mean to you? and how does that relate to what ProudFT are trying to achieve?

Inclusion to me means that everyone feels happy to be exactly who they are outside of work, inside work! Although the work we do in ProudFT has an LGBTQ+ focus, we strive to involve employees from across the organisation as well as working closely with our other employee resource groups to ensure that as many voices are heard as possible.

To find out more about the FT's culture and D&I strategy, click here.

-->